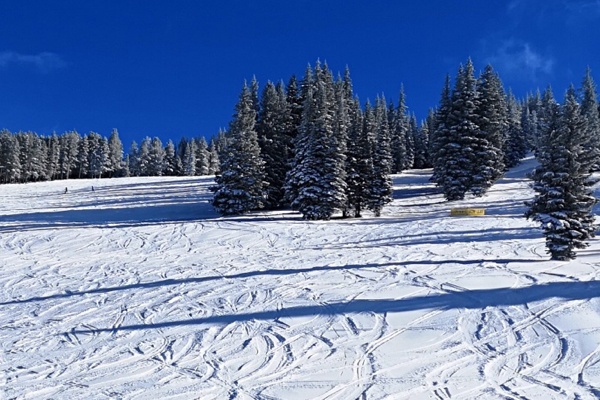 Thin mountain air can keep you from feeling your best. Low oxygen levels at altitude can cause headaches, nausea, and fatigue. Many people have difficulty sleeping at higher elevations. Others feel out of breath or weak and cannot acclimatize. Aging can compromise the ability to process oxygen.
The solution
Adding oxygen to your bedroom can alleviate the symptoms of mountain sickness and insomnia while providing restful sleep and more energy throughout the day. ACT's altitude control system provides the same oxygen levels found at low altitude, so you can feel as well in the mountains as you do at sea level. Six to eight hours of oxygen at night is enough to restore the body's oxygen saturation to normal levels and interrupt the cycle of hypoxia (low oxygen) that causes mountain sickness. As a result you can wake up feeling refreshed, energetic and ready to enjoy a full day of mountain activities.
Our expertise
We are a group of scientists and engineers who are also mountaineers and athletes. We have three great passions: love of the mountains, technology, and an intense interest in altitude physiology. We understand your appreciation for the mountains as well as how the lack of oxygen at altitude can sometimes undermine health, sleep and energy. Our goal is to improve your wellbeing so you can enjoy your experience in the mountains with your family and friends. ACT pioneered early oxygen control systems in the 1990s. Since then we developed the state of the art technology for precise altitude simulation. Our proprietary system is a scientific instrument that precisely controls oxygen and is recognized as the gold standard the world over for true altitude simulation. Our science advisors are the world's leading authorities in altitude physiology from altitude research centers at the University of Colorado, the College of William and Mary, the US Olympic Training Center and the US Army Research Institute as well as the Schools of Medicine at the University of California and the University of Colorado. The science of altitude physiology is the foundation of our technology.
Award winning technology
ACT's technology leadership resulted in major contracts with the US Naval Air Systems Command (NAVAIR) in 2006. Since then NAVAIR has provided millions of dollars to ACT in research and development funds to further develop our technology. The result is the most advanced altitude control system available. ACT's technology has been awarded the HI-Q Innovation Award™, The Mercury 100 Award™ and two US Federal Government Small Business Innovative Research™ Awards. Our systems have been awarded three US patents and additional patents are pending. Today ACT's advanced technology is used in research, training and in mountain homes the world over.
How altitude simulation works
Air separation devices extract oxygen and deliver it to your room in a constant flow.
A controlled ventilation system intelligently delivers fresh air to your room. • Sensors send data to the control system – oxygen levels, air quality, and barometric pressure.
ACT's control system manages altitude simulation, oxygen levels, air quality, ventilation and fire safety. It detects occupancy and intelligently manages the system for energy conservation. The controller automatically calibrates sensors, handles all hardware functions and schedules oxygenation. ACT's state of the art control system links to your home Wi-Fi to communicate with ACT for monitoring, diagnostics and automatic software updates.